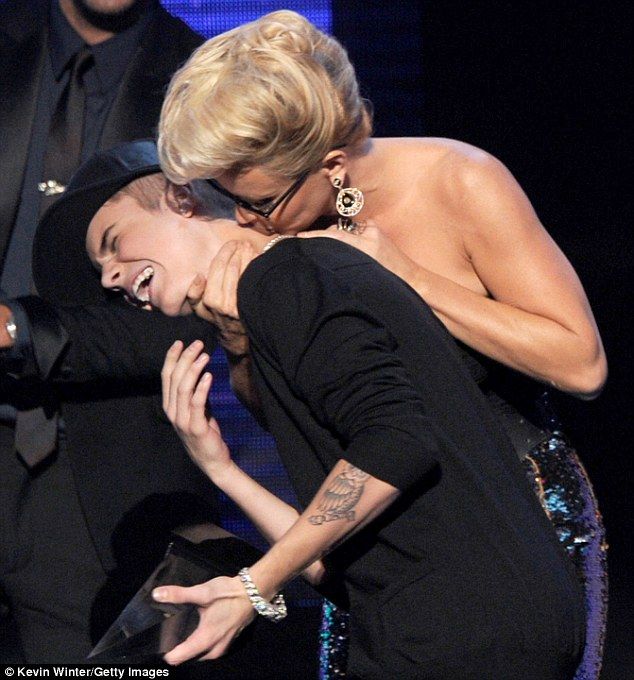 Justin Bieber is well on his way to becoming a free agent once again now that his relationship with Selena Gomez seems to be on the rocks, so it's no wonder he's being hunted by single ladies.
But Jenny McCarthy really wasn't shy in showing the teen heartthrob how she feels about him.
As she handed him a gong during the American Music Awards in Los Angeles on Sunday night, the 40-year-old Playboy model took the opportunity to nuzzle the singer's neck and seeing if he smells just as good as his range of perfumes suggest. Not at all bothered by the age difference, the blonde bombshell jumped on the 18-year-old and kissed his neck while the young singer pretended to be shocked. After being kissed three or four times by the notorious man eater, Justin told the audience jokingly: 'I feel violated right now.'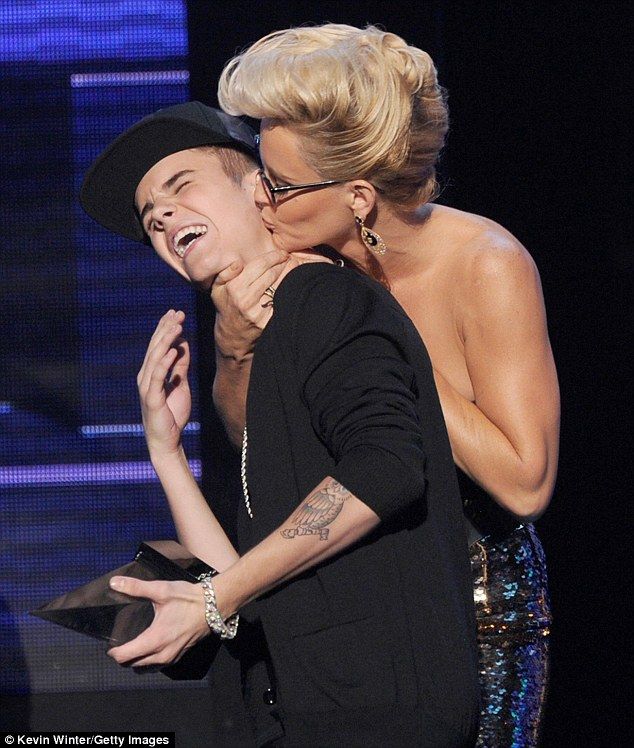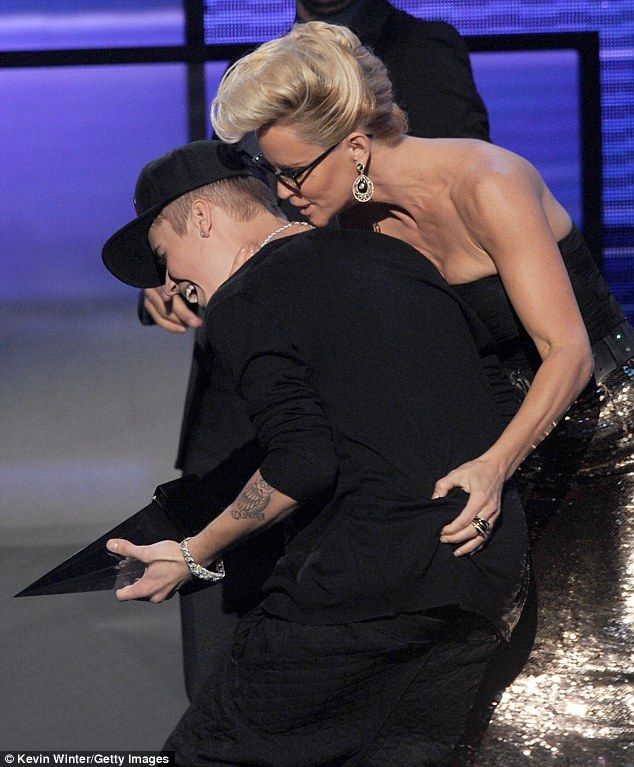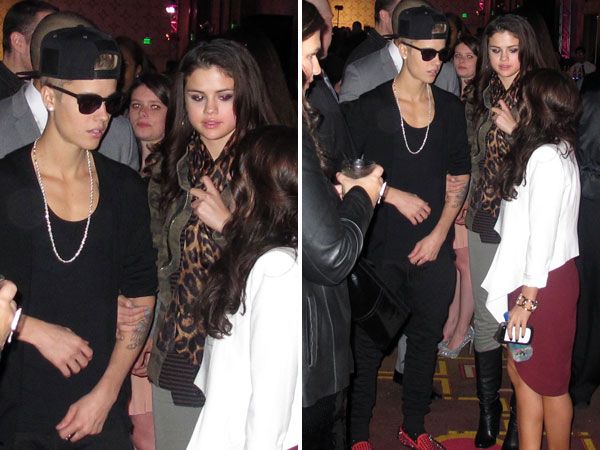 Justin Bieber brought his mother to Sunday night's American Music Awards, but it was his ex-girlfriend Selena Gomez whom he spent the rest of the night with, according to, of all people, actress Jenny McCarthy.
"My cub @justinbeiber [sic] brought his acceptable and beautifully aged beauty Selena to the AMA after party," McCarthy, 40, after the show. "Guess I'm back on the prowl. Rww!"
Sources for E! News added that Bieber, 18, and Gomez, 20, left the Nokia theater hand-in-hand after the show ended.
The uber-famous couple, whose split was reported only a few weeks ago, have been spending a lot of time together following their split.